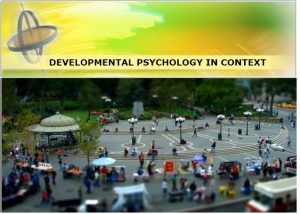 Developmental Psychology is an increasingly important, vibrant, and highly specialized field with its own unique epistemology, theory and methodology.
With these tools, researchers and teachers of Developmental Psychology are the professionals most sought after in academia, research institutions, governmental and non-governmental policy institutions, media companies, health practices, educational institutions, and beyond.
To meet these needs, Developmental Psychology at CUNY offers broad, innovative, rigorous, and critical inquiry into cognitive, social, emotional, cultural, motor, and language development occurring in diverse contexts and practices, including education, community organizations, public policy, communication, health, technology, education, and law, among other fields.
Developmental Psychology faculty and students extend the boundaries of traditional psychology, often breaking new ground in the field, by addressing issues such as the effects of urban poverty, access to education, migration, parent-child relations, effects of societal conflict and change, children's rights, work-place environments, new technologies, individual differences, disabilities, among other issues.