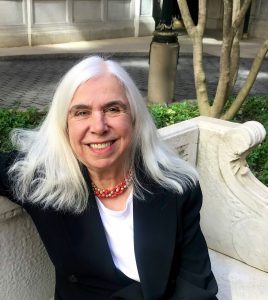 Degrees/Diplomas: MA & PhD, Northeastern University
Campus Affiliation: Hunter College
Training Area: Developmental Psychology
Research Interests: First language acquisition (especially syntax); bilingualism and cognition; gender equity
Phone: 212.772.5463
Email: vvalian@gc.cuny.edu
Virginia Valian is Distinguished Professor of Psychology at Hunter College and is a member of the doctoral faculties of Psychology, Linguistics, and Speech-Language-Hearing Sciences at the CUNY Graduate Center. She directs the Language Acquisition Research Center at Hunter College. She is co-founder and director of Hunter's Gender Equity Project.
Dr Valian works on the psychology of language and gender equity. In the psychology of language Dr Valian conducts research on young children's acquisition of syntax with the aim of developing a model of acquisition that specifies what is innate, how input is used by the child, and how the child's syntactic knowledge interacts with knowledge in other linguistic and extra-linguistic domains. She uses a variety of methods, including computer-assisted corpus analysis, comprehension experiments, elicited imitation experiments, and elicited production experiments. Her second area in language is the relation between bilingualism and executive function in adults.
In gender equity Dr Valian performs research on the reasons behind women's slow advancement in the professions and proposes remedies for individuals and institutions. She is currently particularly interested in understanding the 2016 Presidential election, and in who receives awards, prizes, and invitations to speak at colloquia. A recent paper in PNAS, of which she is a co-author, shows that men are disproportionately represented as colloquium speakers. Valian's book Why So Slow? The Advancement of Women (1998, MIT Press) was followed by her book An Inclusive Academy: Achieving Diversity and Excellence, co-authored with Abigail Stewart (2018, MIT Press).